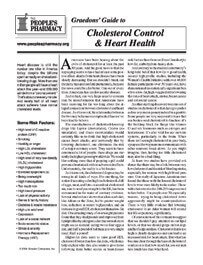 Cholesterol Control & Heart Health
Availability:

In Stock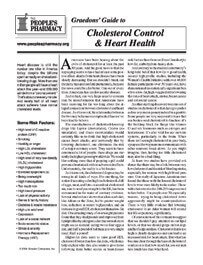 Quick Overview
Heart disease is still a top killer, and high cholesterol is an important risk factor. This guide will teach you about the condition, as well as many effective treatment options.
Product Description
Our digital health guide to Cholesterol Control and Heart Health features drug and non-drug approaches to lowering cholesterol, including supplements, home remedies, anti-inflammatory foods, red yeast rice, statins, and other medications.
It includes information you need about the latest cholesterol drugs and non-drug treatments. Find out how Laura E. lowered her LDL cholesterol 44 points in 5 weeks without medications!